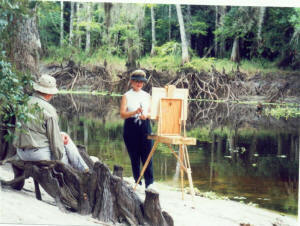 Jackie Brice
h
Paints
g
Florida
---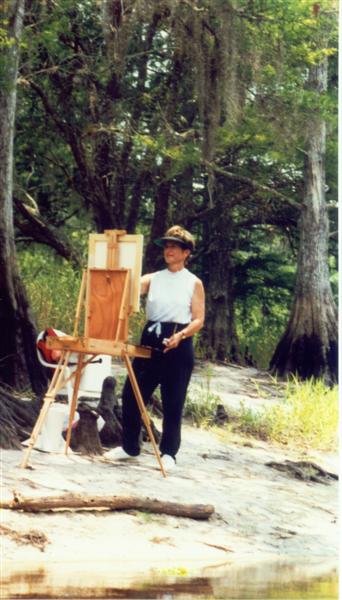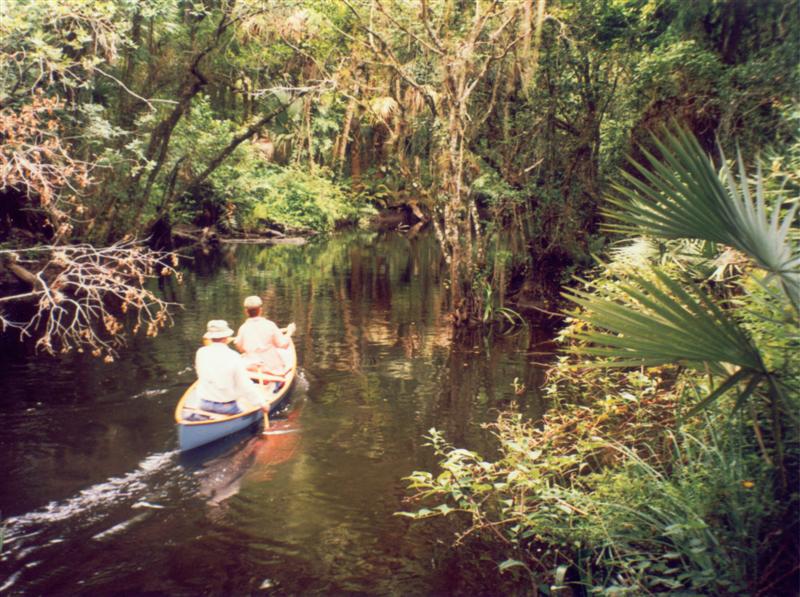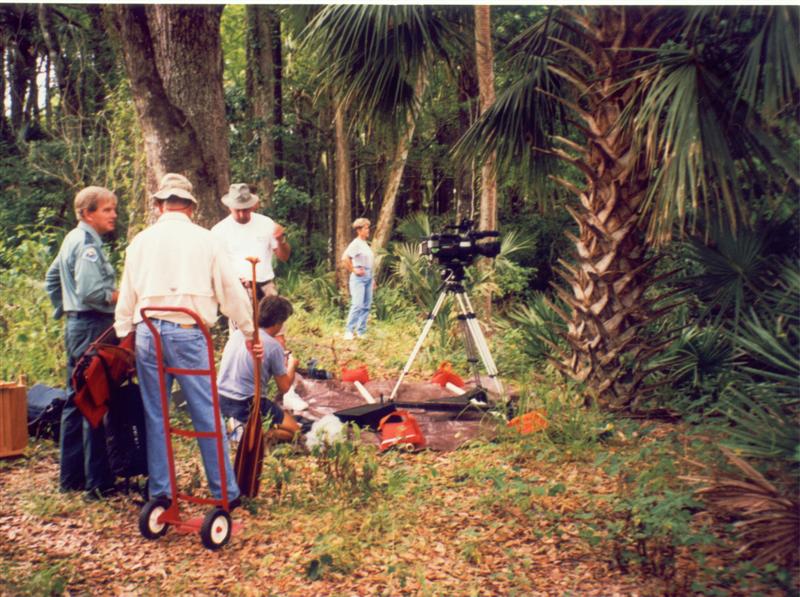 "On this trip to Fisheating Creek, the water was very low.
It made it necessary at times to carry the canoe. A dear friend of mine, David Jordan, brought his canoe and made it possible to access many beautiful places. The scenes on the creek are breathtaking.
After my husband, Herman, and David dropped me off on the bank, they took off to do some fishing.
My only company and was an inquisitive gator that kept swimming back and forth. I'm glad it decided to sun on the other bank!"
"This was a very exciting trip. A TV crew from Channel 2 followed me for two days on the Loxahatchee River.
This is my favorite river to paint. The ranger in the photo is Richard Roberts the State Biologist.
He escorted us back to this area on the river where the crew under the direction of David Counts, a producer from Channel 2, began the filming.
David Jordan once again was there with his canoe. It's a good thing. I just hope I'm a better artist than a canoeist!!"